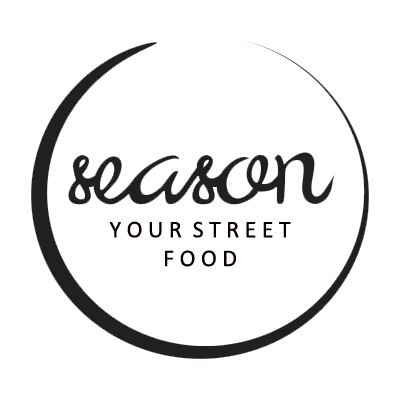 A fun and creative way of dining in a relaxed and informal manner.
It's like tapas of the world! Funky, new & exciting flavours, My Street Food offers food lovers a unique opportunity to sample some of the world's great flavours through our street food hire service.
Your Street Food can be spread out over the day and incorporated into many occasions such as weddings, your home dining or festivals. We love it and would highly recommend this service to our future customers.
Your Street Food is served on bamboo plates and banana leaves with chopsticks and wooden cutlery or cones/buckets and coasters/burger boxes, this reduces the need for official cater hire for items such crockery, cutlery, dirty wash and delivery.
For a wedding for the entire day we would suggest:
8 Street Foods & Something Sweet.
The portions are like small starters size. You also have the option to mix and match styles. For example, you may choose canapés and then a traditional starter and then go for street food courses to finish. Options a plenty.
Our staff are all dressed professionally in black t-shirts with the Season logo. Our chefs also very much look the part of a proper kitchen staff.
Bonus!
No cater hire costs, apart from glasses or possible linen, we do suggest no linen though for this style of catering.
When working out costs, remember to add v.a.t to the final bill.
Please contact the Season Team now to ensure availability & to sample our new services.
Why not create your own quote, add food price per person and desired courses, add v.a.t to the final cost and Bobs your uncle you have a full quote for food.
Glass hire also available on request.
REDAND CURRIED CHICKEN THIGHS

£6.50

12hr marinated fragrant Thai curry Redang chicken, sesame seeds

BEETROOT BURGER BUNS

£7.50

Aberdeen Angus, courgettes pickle, Brie & rocket
Beer Battered Cod, hand cut chips served in stainless buckets, truffle Mayo & Parmesan
Yoghurt marinated, Cumin, Harissa & Toasted Pistachio Nuts

LAMB BHUNA CURRY & BASMATI RICE

£9.50

Lamb Bhuna spices served with homemade Wood Fired Flat Breads

HAGGIS NEEPS AND TATTIES

£6.50

Japanese breadcrumbs and mustard Mayo - All in ones, modern take on a Scottish classic

SMOKIN HOT PORK BACK RIBS

£8.50

Pork Back Ribs, BBQ Sauce, (Weber Smoked)

WEBBER SLOW COOKED PORK BACK RIBS

£8.50

Chilli plum and ginger syrup

WOOD FIRED CHICKEN HALVES

£14.50

Honey mustard & Soy (serves two)

YAKATORI SALMON FISH SKEWERS

£8.50

Fish Skewers, Salmon, Miso

Beer Battered Cod, served in silver buckets, Tartare sauce & Kilner jars of pea Purée

CHILLI PRAWN SKEWERS

£8.00

Selection of prawns skewers with Coriander & Lime

VIETNAMESE SPRING ROLLS ( V )

£5.50

Three pieces
CHEF AND IBERICO HAM CARVERY

£500.00

Great for canapés, serves 80-100
VEGGIE SAMOSA AND SPRING ROLLS ( V )

£5.50

Served with Thai Hot Chilli Sauce

Venison and red current & horseradish

FRIED CHICKEN BURGER

£10.95

Southern Fried Battered Chicken Fillet, tomato chilli jam, pineapple and Manchego, Milk Brioche Buns

Lamb Pattie, fried egg, Avocado and shredded beetroot (not real kiwi)

OYSTERS SELECTION - 1 OF EACH PER PERSON - 2 HOT AND 1 COLD

£9.00

Florentine, Bacon & BBQ & Natural

FOCACCIA AND MOZZARELLA BREADS

£5.50

Basil and Maldon
WOOD FIRED PIZZAS GOURMET
We bring the oven, fire it up on-site & Bake Gourmet Pizzas To order, served to the table on large wooden boards with cutters
Pizza style Garlic bread with dipping sauce

CHORIZO AND GOATS CHEESE ROCKET ( 5 INCH DIAMETER)

£9.00

Oven fired pizza with sliced Chorizo, fresh rocket,

Served with tarragon Mayo & chilli

Beef Fillet, Blue Cheese & Pesto, Rocket

Leg of Lamb, Goats Cheese, Sun blushed Tomato & Mint
Ice cream stand and berries and condiments – served in an authentic ice cart with a waiter scooping and guest adding condiments to the ice cream over flowing with dry ice
DUNKIN DOUGHNUTS BAGS

£6.00

Cinnamon sugar - A whole bag of Doughnuts served to the table

BANANA PECAN PUDDING

£6.50

Served in Bags with jugs of toffee sauce and ice cream tub to share
*All prices are per person (pp)
With limited availability, we encourage you to make booking as soon as possible.