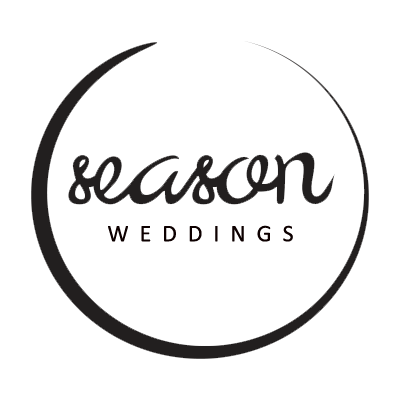 SCOTLAND WEDDING CATERERS
Who doesn't want their wedding day to be perfect? Many of us start planning our big day when we're only little as we dream of finding that special somebody and celebrating our love with all our friends and family.
Season Catering is an independent catering company with a base in Dunkeld, Scotland and also an established Events' venue base in Leith / Edinburgh. We do both external catering for weddings and events throughout Scotland and also can cater for weddings and event in our own venue at Season Quayside in Leith.
http://www.seasonquayside.co.uk
We believe in our product and continually strive to achieve high standards. We truly understand the importance and responsibility that a caterer has on a wedding day. Not only that, but we offer a variety of services to suit all budgets. We are a fast-growing business with a sound base of repeat clientele and venues who recommend our services.
Our chefs have very high standards and are very driven to succeed with every event.
Whatever your style and tastes are, we have the option that is right for you. Whether you are after a wedding that is classic and screams elegance, or one that will wow your guests and elevate your wedding to iconic status, we've got you covered.
Perhaps you'd feel more at home with a modern feel to your special day instead? Or if you're particularly adventurous, then discover one of our more industrial options to make your wedding even more unique.
HIRE YOUR WEDDING CATERER NOW
We take wedding and events reservations as far as 18 months in advance. We encourage you to make a reservation as soon as possible to ensure we are able to cater for your wedding.
A fun and creative way of dining in a relaxed and informal manner. It's like tapas of the World !! Funky New & Exciting flavours. It's exciting and vibrant & for world food lovers a unique opportunity to sample some of the world's great flavours. Your Street food can be spread over the day and incorporated into many occasions such as Weddings, Your home dining Or festivals. We love it and would highly recommend this service to our future customers.
Your street food is served on bamboo plates and banana leaves, with chopsticks and wooden cutlery or cones / buckets. It also comes with coasters or burger boxes which reduces the need for official cater hire for items such as crockery, cutlery, dirty wash and delivery.
For a wedding for the entire day we would suggest: 8 Street Foods & Something Sweet. The portions are like small starters size. You also have the option to mix and match styles, for example you may choose canapés and then a traditional starter and then go for street food courses to finish (options a plenty). Our Staff are all dressed in black t-shirts with the season logo, looking the part, especially the chefs they are all a handsome bunch
Bonus! No cater hire costs, apart from glasses or possible linen, we do suggest no linen though for this style of catering. We can help from working with you on your wedding ideas, to creating award-winning menus, to coordinating the day itself so your event is truly flawless.
Season catered our wedding with a selection of dishes from their street food menu at Cardney Steading and delivered an incredible service throughout.
During the booking and pre planning process they were communicative and happily discussed our vision for the wedding day. We felt they listened to our ideas and brought them to reality, along with accommoding any requests we had. On the day the staff were fantastic and delivered a 5 star service (including ensuring both of us had plenty of canapes!), they worked seamlessly with the Cardney team, going above and beyond the catering service and aiding in the whole day running without a hitch. After a 2 year wait from booking we were definitely looking forward to the dishes we had picked, and they didnt disappoint. All of the food was incredible which was throroughly enjoyed by us and all of our guests. Any dietary requirements were catered for with care and consideration too, which ensured those guests enjoyed the same standard of great food as everyone else.
Exceeding all our expectations they ensured our day matched our vision for a relaxed welcoming day perfectly.
If delicious food and great service is what you are looking for then we would highly recommend Season for any event.
Thank you to all at Season!
WE WILL WORK WITH YOU TO MAKE YOUR MENU OF YOUR DREAMS
We require a 30% deposit of the total quote to secure a booking. To receive a quote please enquire online or phone our team
Yes we currently recommend The Byre at Inchyra http://www.thebyreatinchyra.co.uk/
We take all dietary needs very seriously and each person with a special dietary request will have a menu written and bespoked especially for them.
Yes we will design a quote that's bespoke for you and your needs
You can choose your menu and concept to create a personalized experience for yourselves and others to enjoy.
To get an idea of cost before contacting Season Catering you can visit our Menu page and choose your own canapés / starters / mains and dessert and evening snacks.
If the sample menus do not take your fancy then why not try our Menu planner and we will write a personalized menu based on your requests.
We will also give you a rough idea of cater-hire costs.
This entire process will give you a very good idea of the total costs involved in using Season Catering. We have a very open policy on prices with no hidden surprises. What you see is what you get.
Season Catering can use external catering equipment to create catering facilities – if your venue is a marquee or perhaps an old castle without a functional kitchen. Nothing is out of the question and a solution can always be found to suit your needs. The more information you can provide, the more accurate we can be with your quote.
You may prefer a Sharing Platter or Buffet or perhaps a 4-course menu. Canapés can also be organized. See our menu section for a wide variety of sample menus available or perhaps use our menu planner for a more accurate quote based on your circumstances.
We look forward to hearing from you!
Current Venus that recommend our services