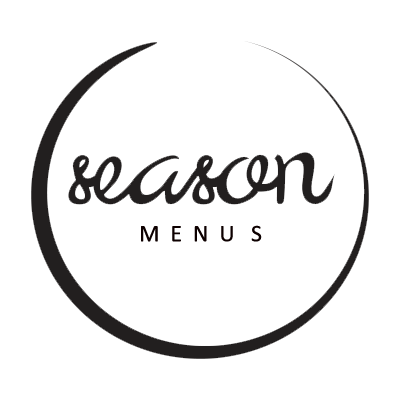 Our menus have been designed using the finest local and seasonal produce.
Modern cooking techniques and a real passion for ingredients have been demonstrated throughout the sample menu options below
All Menus are very flexible and can be tailored to suit any dietary requirements. The menus have been based on current demand from clients and offer a varied level of cost and style.
If the sample menus do not take your fancy, then we can write a bespoke menu for you based on your personal preference.
We offer varied menu options and formats to suit all requirements
CONVENTIONAL SAMPLE MENUS
Simply choose your Canapés (we suggest 5 per person)
Starter / Main / Dessert / Evening Snack
to work out your estimated total food cost per person.
In addition to food cost you may have cater-hire costs, depending on your venue's facilities. For more information on cater-hire costs please ask our team
All Dietary Requirements can also be met in addition to your chosen menu
Please remember to add v.a.t @ 20%  to the final bill. (applicable to external catering events as of July 2020)
Your Home Dining Menus have a minimum spend of £600 excluding vat
THAI SPICED BRAISED PORK BELLY

£2.20

Served With Chilli, Lime & Tomato Relish

LEEK & SCOTTISH APPLEWOOD CHEDDAR TART (V)

£2.20

Leek, Onion, Cream, Eggs & Cheddar Cheese, Baked in Miniature Tart Cases

FIGS, GOATS CHEESE & PARMA HAM, 8-YEAR-OLD BALSAMIC GLAZE

£2.20

Quarter of a Fig, Wrapped in Parma Ham & Covered in Goats Cheese & Blow Torched

SMOKED MACKEREL & LEEK TARTS

£2.20

Loch Fyne Smoked Mackerel Fillets, Cream, Eggs, Leek, Baked in a Tart Case

SCOTTISH SMOKED SALMON

£2.20

Horseradish Cream, Blinis & Keta Caviar

PANKO BREAD CRUMBED SCALLOPS

£2.80

Dill and Lemon Mayo

HAGGIS, NEEPS & TATTIES BON BONS

£2.20

Miniature version of the traditional Scottish dish

SMOKED VENISON BURGERS

£3.00

Brioche Buns, Horseradish, Rocket

Served with Saffron Garlic Mayonnaise

Chicken Tenderloins, Crumbed, Spiced & Fried - Served With Hot Harissa Relish

PUFF PASTRY, WILD MUSHROOM & BLUE CHEESE ROULADES (V)

£2.20

Baked Pastry Rolled with a Wild Mushroom, Garlic & Onion Sauté, Finished with Blue Cheese

Fillet Of Scottish Beef, Mushroom, Spinach & Puff Pastry
(V)ROASTED ROOT VEG SALAD ( V ) CAN BE ( VG )

£7.50

Baby Gem, Roquefort Dressing, Toasted Walnuts , Pesto

Tartare, Stone Bass, Pea Purée Kilners & Three Times Blanched Hand-cut Chips

GARDEN PEA & MASCARPONE SOUP ( V ) CAN BE ( VG )

£ 7.50

Served with Toasted Sour Dough

SCOTTISH SMOKED SALMON

£7.50

Home-made Milk Buns, Avocado, Crisp Gem Lettuce, Red pepper Salsa

OVEN ROAST TOMATO SOUP ( V ) CAN BE ( VG )

£6.50

Brie & Pesto Burgers

Scottish Crab Cake Panko Bread crumbed, Spinach, Redang Curry & Coriander

POACHED SCOTTISH SALMON FILLET

£8.95

Vietnamese Slaw, Palm Sugar & Lemongrass Dressing

GAME TERRINE, PETIT GREENS

£8.00

Plum Chutney & Melba Toast

PAN FRIED LOCH FYNE SCALLOPS

£10.95

Pancetta, Pea Purée, Lemon & Tomato & Watercress

A SCOTTISH LOBSTER COCKTAIL

£12.95

Seasonal Leaves, Marie Rose Sauce, Cherry Tomatoes & Baby Capers

TUSCAN LAMB SHOULDER BROTH

£8.00

Braised Lamb Shoulder, Tomato, Rosemary & Wild Mushroom, Home -made Olive Rolls

SEARED BEEF CARPPACCIO

£11.50

Fillet Of Beef, Hand Sliced, Chilli, Lime, Lemongrass Dressing & Pea Shoots

ARTISAN BREAD & BUTTER

£1.50

One Rolls Per Person, Baked Fresh on The Day
SCOTTISH BEEF FILLET

£37.95

28 Day matured, Wild Mushrooms, Potato Rosti, Heritage Carrots, Tarragon & Red Wine Jus

MAZE FED CHICKEN BREAST

£22.50

Potato & Proscuitto Gratin, Seasonal Greens, Wild Mushroom and Rosemary Jus

DUCK THAI RED CURRY

£22.50

Thai Red Curry Duck Leg, Served With Steamed Rice, Pak Choy & Pineapple

STEAK & MUSHROOM PIE

£18.95

Sweet Potato Purée, Seasonal Greens and Wild Mushroom Jus

FILLET OF SCOTTISH SALMON

£22.95

Bubble and Sqeak, Spinach, Baby Caper & Parsley Butter

DRY AGED RIB OF SCOTTISH BEEF

£26.95

Baby Carrots, Wild Mushrooms, Spinach, Yorkshire Puddings & Café De Paris Butter

VEGETABLE TAJINE (V)

£18.50

Moroccan Spiced Grilled Veg, Grains, Pulses, Seasonal Greens & Tomato Harissa Relish

Crab Mash, Chilli Jam, Cress & Ginger Butter

3 BONE RACK OF SCOTTISH LAMB

£32.95

Pistachio Crust, Sweet Potato Purée, Mint Salsa, Seasonal Greens & Thyme Mustard Jus

Celeriac Purée, Grilled Asparagus Slaw, Roast Apples, Mustard & Thyme Jus

VENISON FILLET STEAK

£36.95

Scottish Venison Fillet, Braised Red Cabbage, Garlic and Rosemary Potatoes, Seasonal Greens & Port Jus

Fillet of Sea Trout, Crab Cake, Beet Slaw, Pickled Ginger & Tomato Beurre Blanc
SUMMER FRUITS PANACOTTA

£7.95

Scottish Berries, Vanilla Bean Cream, Coulis

SALTED CARAMEL ICE-CREAM & CHOCOLATE BROWNIE

£8.50

Soft Centred Chocolate Brownie

RUM & RAISIN CHEESECAKE

£8.50

Poppy Seed Praline

THE OLD CLASSIC STICKY DATE PUDDING

£8.50

Served with Vanilla Ice-Cream & Popping Candy

Cardamom Drizzle Cake, Coconut Sorbet

BAKED PEACH & ALMOND PUDDING

£8.95

Served with Chantilly Vanilla Cream

SCOTTISH STRAWBERRIES & CREAM

£7.00

Served with Chantilly Cream (only available in season)

Let us know your favourite ice-cream and we will make it at your chosen venue

Strawberry Sorbet & Pistachios

A SCOTTISH CLASSIC - CRANACHAN

£6.95

Berries, Caramelised Grains, Whisky & Cream

Whipped Cream, Scottish Berries and Coulis
ABERDEEN ANGUS BURGERS

£6.50

Baby Gem, Aioli, Chilli Jam

Puff Pastry, Wild Mushroom, Pork & Beef Mince

Steak & Veg, Layered with Sliced Potato & Slow Cooked in the Oven

Red Cabbage, Coleslaw & Apple

A selection of Swiss Chocolates

STREAKY BACON & PICCALILLI ROLLS

£4.50

Smoked Bacon, Rocket & Ciabatta rolls

FRIED CHICKEN, GOATS CHEESE & CHORIZO BURGERS

£6.50

Bread Crumbed Chicken Fillet, Bun With Goats Cheese & Chorizo, Aioli

Peanut Butter & Coconut Milk, Honey & Sesame Skewers

Lamb Skewers, Peppers & Onion
*All prices are per person (pp)
A cost-effective way of entertaining your guests. Our Hog Roast & Spit Roast service provides a main meal which can be altered to your own personal preference.
Our Titan Hog roaster can also be used as a spit roast which can cook up to 30 chickens at one time. Modern cooking techniques can be used to enhance the overall product, i.e. smoking meats.
Starters and Desserts can be added to your package, if you prefer a three course format, by visiting our sample menu page.
All staff costs relating to food are covered and are included in the menu price per person.
Includes: Whole Pig (Lightly Oak Smoked), A Selection Of Artisan Breads & Butter, Condiments: Apple Sauce, Mustard & Maldon Sea Salt, Rocket Salad, Sun Blushed Tomato's, Reggiano Parmesan & 8 yr old Balsamic, Beetroot, Caper & Parsley Salad , Seasonal Veg, Baked Potato's & Butter.

Free-range Chickens Honey & Soy Glazed, Baps, Condiments: B.B.Q. Glaze, Mustard, Ketchup, Maldon Sea Salt, Cumin Scented Chickpea Salad & Pomegranate & Rocket, Coleslaw, Baked Potato & Butter

VENISON HAUNCH SPIT ROAST

£36.00

Venison Haunch, Artesian Breads & Butter, Condiments: Red Currant Jelly, Horseradish & Maldon Sea, Salt, Braised Red Cabbage, New Potato, Butter & Dill, Seasonal Greens, Red Wine & Thyme Jus

SCOTTISH LAMB SPIT ROAST

£36.95

Whole Lamb, Pita Breads, Condiments: Mint Sauce, Gravy, Harissa Relish, Maldon Sea Salt, Roasted, Sweet Potatoes, Seasonal Greens, Sweet Corn, Red Cabbage Coleslaw
SHARING PLATTERS TO START
SELECTION OF SCOTTISH CHARCUTERIE

£9.50

Smoked Salmon, Mackerel, Smoked Duck, Venison, Artisan Breads, Horseradish, Mustard, Scottish Cheese & Pea Shoots & Home -made Breads

Spiced Meatballs, Grilled Courgettes, Roast Red Peppers, Honey & Whiskey Glazed Chorizo with Toasted Almonds, Garlic Bread

A selection of Smoked Meats and Fish, Duck Liver Pate, Le Pie D'Angloy Cheese, Beet Chutney, Hummus, Home -made Focaccia Breads, Olive oil and balsamic
A ROAST RIB OF BEEF

£32.00

Dry Aged Rib Of Scottish Beef, Slow Roasted, Roast Potato & Sweet Potato, Seasonal Greens, Wild Mushrooms & Red Wine Jus

BONED & ROLLED LEG OF LAMB

£29.00

Leg of Scottish Lamb, Roasted Veg, Turnips, Beets, Seasonal Greens Mint Sauce & White Wine Jus

Honey & Mustard Glazed Sausages, Pork Chops, Rack Of Lamb, Coleslaw, Baked Potatoes, Condiments
Scottish Gravadlax, Lime & Mustard Dressing, Micro Herbs, Blinis & Home-made Breads, Wild Rocket & Sun Blushed Tomato Salad, Parmesan & 8 Yr Old Balsamic Dressing, Honey Glazed Ham on the Bone, Chicken Breast, Caramelised Onions & Porcini Mushroom Ragout (Served Hot) Side Dishes to go with Main (Creamed Mash Potato or Sweet Potato) Asparagus Buttered, Desserts (Hot Sticky Toffee Pudding & Clotted Cream)

Your Soup, a selection of Charcuterie, Olives, Breads & Pickles, a selection of Sushi, Braised Shoulder of Lamb, Poached Halibut, Lemon & Spinach Cream, Side Dishes to go with Main (Creamed Mash Potato or Sweet Potato) Green Beans or Asparagus, Brulé & Biscotti, Tea, Coffee & Petit Fours

MOVING ON UP BUFFET

£39.00

A selection of Charcuterie, Olives, Breads & Pickles, Roast Butternut Squash, Feta, Pine Nuts & Feta cheese Salad Braised Pork Belly, Apple & Cider Jus, Poached Sea bass, Side Dishes to go with Main (Creamed Mash Potato or Sweet Potato) Green Beans or Asparagus, Sherry Trifle, Tea, Coffee & Petit Fours
OUR SUGGESTION FOR WEDDINGS
We suggest for a wedding you choose a selection of 7-8 street foods and one sweet for the entire day.
Your timeline can be scheduled over the day with the format of how and where the food is delivered.
For example, you might have two street foods during canapé time and then 3 for the main meal with one sweet, and then 1 for the evening snack.
REDAND CURRIED CHICKEN THIGHS

£6.50

12hr marinated fragrant Thai curry Redang chicken, sesame seeds

BEETROOT BURGER BUNS

£7.50

Aberdeen Angus, courgettes pickle, Brie & rocket
Beer Battered Cod - hand cut chips served in stainless buckets, truffle Mayo & Parmesan
Yoghurt marinated, cumin, harissa & Toasted Pistachio Nuts

LAMB BHUNA CURRY & BASMATI RICE

£9.50

Lamb Bhuna spices served with homemade Wood Fired Flat Breads

HAGGIS NEEPS AND TATTIES

£6.50

Japanese breadcrumbs and mustard Mayo - All in ones modern take on a Scottish classic

SMOKIN HOT PORK BACK RIBS

£8.50

Pork Back Ribs, BBQ Sauce, (Webber Smoked)

WEBBER SLOW COOKED PORK BACK RIBS

£8.50

Chilli plum and ginger syrup

WOOD FIRED CHICKEN HALVES

£14.50

Honey mustard & Soy (serves two)

YAKATORI SALMON FISH SKEWERS

£8.50

Fish Skewers, Salmon, Miso

Beer Battered Cod, served in silver buckets, Tartare sauce & Kilner jars of pea Purée

CHILLI PRAWN SKEWERS

£8.00

Selection of prawns skewers with Coriander & Lime

VIETNAMESE SPRING ROLLS ( V )

£5.50

Three pieces
CHEF AND IBERICO HAM CARVERY

£500.00

Great for canapes, serves 80-100
VEGGIE SAMOSA AND SPRING ROLLS ( V )

£5.50

Served with Thai Hot Chilli Sauce

Venison and red current & horseradish

FRIED CHICKEN BURGER

£10.95

Southern Fried Battered Chicken Fillet, tomato chilli jam, pineapple and Manchego, Milk Brioche Buns

Lamb Pattie, fried egg, Avocado and shredded beetroot (not real kiwi)

OYSTERS SELECTION - 1 OF EACH PER PERSON - 2 HOT AND 1 COLD

£9.00

Florentine, Bacon & BBQ & Natural

FOCACCIA AND MOZZARELLA BREADS

£5.50

Basil and Maldon
WOOD FIRED PIZZAS GOURMET
We bring the oven, fire it up on-site & Bake Gourmet Pizzas To order , served to the table on large wooden boards with cutters
Pizza style Garlic bread with dipping sauce

CHORIZO AND GOATS CHEESE ROCKET (5 INCH DIAMETER)

£9.00

Oven fired pizza with sliced Chorizo, fresh rocket,

Served with tarragon Mayo & chilli

Beef Fillet, Blue Cheese & Pesto, Rocket

Leg of Lamb, Goats Cheese, Sun blushed Tomato & Mint
Ice cream stand and berries and condiments – served in an authentic ice cart with a waiter scooping and guest adding condiments to the ice cream, over flowing with dry ice
Cinnamon sugar. A whole bag of Doughnuts served to the table

BANANA PECAN PUDDING

£6.50

Served in Bags with jugs of toffee Sauce and ice cream tub to share
*All prices are per person (pp)
Street food can be spread out throughout the day, served in an informal manner. Great for guest interaction and a very relaxed social way of dining.
For the menu choices for the USA BBQ and Grill, we suggest a starter/main and then add side dishes to complete the meal.
Starters and Desserts can be added from the conventional sample menus we offer.
WEBBER SLOW COOKED BIG RIBS

£9.00

Slow Cooked Big sticky ribs and BBQ sauce

TEXAS ALL BEEF BURGERS

£14.50

Aberdeen Angus beef patties, courgettes pickle, Brie & rocket, BBQ Sauce & Condiments

WHOLE CORN IN THE SKINS

£7.50

Maple butter and toasted almonds
T BONE STEAKS - SERVES TWO

£52.00

Perthshires Finest T Bone Steak Grilled to Perfection, Red Wine Mushroom Gravy
PRIME RIB OF BEEF - 28 DAY MATURED 10 OZ

£29.50

Grilled, Garlic Butter, Rosemary & Maldon Sea Salt, Thyme & Malt Gravy

GIANT PORK SAUSAGES

£12.50

Mustard and ketchup - hot dog buns

VENISON PRIME RUMP - CHARGRILLED 10OZ

£26.50

Thyme & Garlic Rubbed Venison Steak, Wild Mushroom & Red Current Gravy

NAPA VENISON BURGER - CHAR GRILLED

£18.50

Venison Pattie 8oz, Red Onion jam, Courgette Pickle, Baby gem, Tomato & Halumi Cheese

BOHEMIAN GROVE BURGER - NO EXCESS IN THE GROVE

£22.50

Beef Fillet Burger, Truffle Mayo, Pesto, Rocket, Heritage Tom Salsa, Milk brioche Bun

Creamy Mash potato, Seasonal greens, Fries, Fat chips, Baked Sweet Potato, Soured Cream and Chives, Corn on the Cobb, Rocket Salad, Tomato Three Way Salad, Avocado station